We offer 4 canoe routes on the Dordogne River that will make you discover the Espérance River,
its castles and its most beautiful villages of France.
Our shuttle will take you to the start of your canoe trip (Carsac – 25km, Vitrac – 16km, Cénac – 12km, or Castelnaud – 4km),
and you will descend at your own pace to our base.
Canoe trips on the Dordogne
Trip Carsac – Beynac
The most beautiful course of the Dordogne with countless beauties
brochure icon 25km time icon 4h30
From 24€ for an adult in a canoe
Trip Vitrac – Beynac
The valley with 5 castles and 4 most beautiful villages of France
brochure icon 16km time icon 3h
From 17€ for an adult in canoë
Trip Cénac – Beynac
La Roque-Gageac, Castelnaud, Beynac … What happiness!
brochure icon 12km time icon 2h30
From 15€ for an adult in canoe
Trip Castelnaud – Beynac
The little descent! For the hurry or for an initiation before the adventure…
brochure icon 4km time icon 1h
From 13€ for an adult in canoe
Canoeing in bivouac
A hike of 2 to 5 days
brochure icon from 48km to 120km time icon from 2 to 5 jours
The Dordogne nature version
On foot, by bike, by canoe …
Map of the Butterfly canoe trips
Know how to swim 25 m and immerse yourself
Wear a buoyancy aid
Navigate in the middle of the river
Skip off branches and tree trunks
Bypass swimming areas
Respect nature
Respect the fishermen
Be courteous to residents and users of the river
Tying his glasses
Close well the containers
Do not board children under 5 years
Our services
Ideally located in the heart of the majestic Dordogne Valley, we will make bus shuttles from 9:00 am to the departure points you have chosen, then you will go down the Dordogne at your own pace to reach our base, where you can wait your car.
In the program ! Relaxation, swimming, picnic in complete freedom …
Adapted material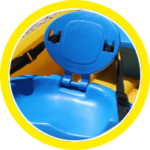 Our canoe base has many facilities to ensure you a privileged moment, 100% nature along the Dordogne.
Our canoes and kayaks equipped with backs will guarantee you a very appreciable comfort!
A team at your service for an unforgettable experience …
It is the passion of our terroir and our profession that has shaped our know-how.
Smile, safety instructions, punctuality, quality of our equipment are the strengths of our personalized welcome.
A free guidebook!
You will receive a free river guide translated into 5 languages. It will help you better understand our historical wealth of the Esperance River, appreciate the quality of this protected environment, and bring you practical information (picnic areas, shops, toilets …).
The Dordogne valley, UNESCO biosphere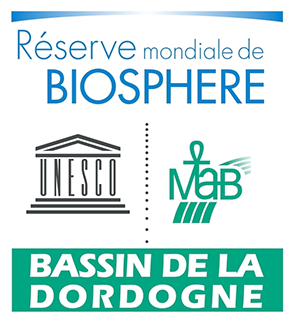 In July 2012, UNESCO ranked the Dordogne among the world network of biosphere reserves!
It is in this unspoilt nature, that our courses will lead you to the feet of proud castles of the Middle Ages and typical villages classified among the most beautiful villages of France …
Useful information
Some info
Our base is located at Pont du Pech between the castles of Castelnaud and Milandes on CD 53.
Our GPS coordinates: Longitude: 1.125144 | Latitude: 44.833321
You can calculate your route from Google map : Calculate your itinerary
Choose a suitable trip: Depending on the composition of your family and the time available, we offer a wide range of courses that will meet all your expectations.
Choosing suitable equipment: We have canoes Kayaks equipped with comfort seats: a varied range that goes from the canoe to 2,3, and 4 places, the kayak mono or double.
Important
the 4-seater canoe is for 2 adults and 2 children (5 – 9 years old). Not for 4 adults!
kayaking is recommended from 10 years
Know how to swim 25 m and immerse yourself.
Children from 5 years old (prefectoral order Dordogne).
Wearing the lifejacket closed.
Wearing closed shoes
Dogs are accepted
Book online
It is better to book your descent 1 or 2 days before. Our shuttles have capacity that adapts to the booked bookings.
Provide appropriate clothing
Short, T-shirt, closed shoes mandatory, cap, sunglasses, water bottle, sunscreen.
On sale at the reception: aquashoes, caps.
Meal
We provide containers where you can carry your picnic. Possibility of catering on site, or takeaway, selling drinks and ice cream.
Contact
Do not hesitate to contact us, our team can help you organize your descent. Useful infos, weather forecast, advice, idea of ​​visit …
whatsapp icon +33 5 53 30 41 21
message-2 icon contact@canoes-butterfly.fr
facebook-2 icon Canoës Butterfly Dordogne